It's been a while since I posted something. Just didn't find anything worth writing about, I guess but I could not resist this one though. So here goes a long one.
Since I left my last employment, I've been applying here and there, occasionally when a suitable position was seen. In doing so, I was shortlisted by a company called "IMDigital". It's a startup marketing agency based in Dhaka, in case you're wondering.
Part I
So, I was called for an interview. I went ahead of time but for some reason, they interviewed me last, so much for showing up early. Once I was called inside, I noticed there were two desks. One occupied by a young kid and the other, by a man. My eye brows almost hit the ceiling, but I managed to tape them in place. Naturally, I didn't pay attention to the kid and referred to the man, as he seemed more responsible and the "owner" type.
I greeted them and took a seat. It began with a formal opening such as "tell me about yourself". I told them about my birth place, education and then work experience. Right after that point, the interview kinda shifted to a more informal setting. However, things were within the boundaries of respect and professionalism.
You see, my resume says I'm an art director, but the position I applied for, was "strategic planner & creative supervisor". Why I applied for a different position, you might ask? Well, a creative supervisor is almost the same as an art director, they share similar duties and an art director has to be strategic in his plannings, goes without saying. So in my opinion, it was just art director they needed, but like I always say, Bangladeshis misinterpret most of the terms.
So halfway through the interview, they asked me about my expected salary. I said 50K (considering the fact that I'll be pulling off two people's work plus the 10 years of experience I possess). I guess, they expected a much less amount. So the guy started stalling and said I've never worked as a strategic planner, so shouldn't I be expecting less? My resume clearly mentions a similar experience (which I also mentioned to them verbally). He asked me if I would be willing to negotiate the salary amount? I politely refused and gave a fair reason (transportation expenses). Immediately, without thinking ahead, the guy suggested I ride a bicycle… He expected me to ride on a bicycle and travel 8+ kilometers (twice a day), don't forget the heated weather.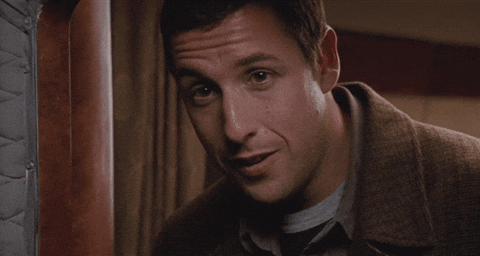 Useful advice

When conversing with people, do take into account the other person's age, background, social status, lifestyle, and mentality.
The point is, he didn't wanna pay me 50K. And I sensed some strong trust issues from this guy. I have no idea how he runs a business with that sort of mentality. Anyways, I was told there will be a second interview, if they think I'm worthy for the position, they'll call me.
Part II
Came the day and they made the call. A few days after the first interview, I was asked to attend the second interview. Obviously, that meant that I fit the profile and they wanted to discuss the terms of employment. But not in this story, haha.
It seems, they called me to their office only to let me know that I do not fit the profile and will not be employed (he said something about me being poor in the Bangla language and that I might face issues when dealing with clients, but then again he pointed out that I won't be dealing with clients. What did that mean? Go figure).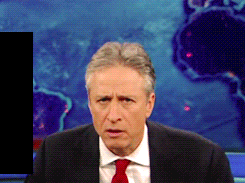 However, the guy made some other suggestions such as working on a project basis. I did not agree, but just nodded my head and kept saying "bujhte parsi".
They were in a hurry, so they left, but he took my number and said will call me for further details. I got up and left with agonizing disappointment as I only had 300 taka in my pocket and that was spent on a pointless meeting.
That night, he texted me on WhatsApp. It seems he's taken a liking to online T-shirt sales business and he sent me a screenshot of some guy earning around $90 selling only 5 T's. Thus began the conversation again, and in my brutal honesty, I told him my financial situation and that I'm in need of a full time job, than what he was offering. He said he wants to help me with that, and he's willing to pay me in advance for a project he's got at hand.
He wanted me to work from his office, but didn't wanna afford the transportation expenses. Again, he made that offensive suggestion about the bicycle and this time I got pissed off but still told him politely that different people maintain different classes. He also said he doesn't have an available PC at the office, so he wants me to take my home PC to his office. Talk about crazy shit! This guy was nuts and talking out of his ass or something. It was clear, that he wanted me to do all the heavy lifting while he reaps the benefits. Some help that is.
I've been here in Bangladesh for over 6 years now. The people never cease to amaze me.